The summit of Mount Constitution on Orcas Island is the highest point in the San Juan Islands.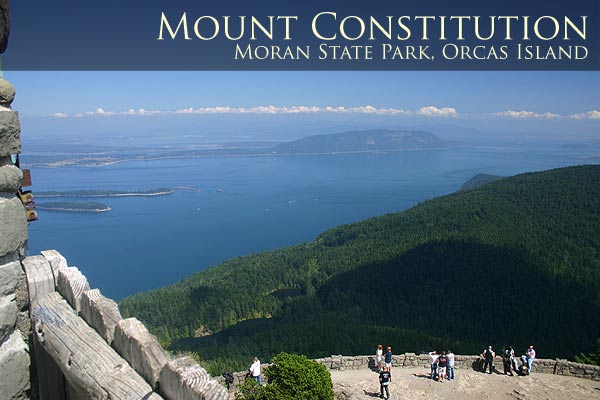 Located among the 5200 acres of Moran State Park Mount Constitution stands at over 2400 feet and features a commanding 360° view. On a clear day visitors will enjoy views of the surrounding San Juan Islands, Bellingham, the Cascade Mountains, Mount Baker, Mount Rainier, Anacortes, and Port Townsend.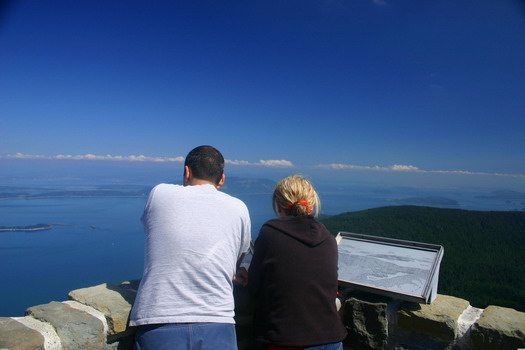 One can easily spend several days enjoying all the activities and opportunities Moran State Park has to offer. If you are not in the mood to hike up or hike down Mount Constitution one can find a much less strenuous hike down the road at Cascade Lake. It makes for a great picnic and fishing spot plus it has a nice trail circumnavigating it. There are no gift shops, snack bars, restaurants, or any other services at the summit so prepare accordingly. The road to the summit is closed in the evenings.
Print out our high resolution map of Moran State Park now so you can find all the hiking trails, lakes, picnic areas, and campgrounds. More hiking, camping, biking, and fishing info here.

History of Mt Constitution: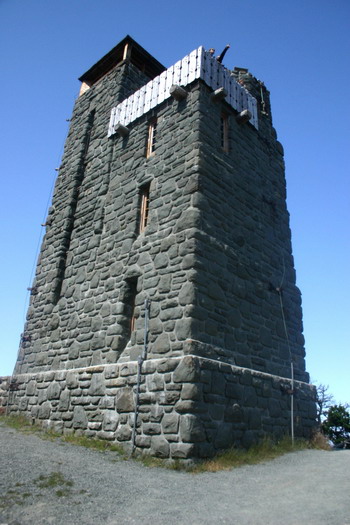 Mount Constitution was named by Charles Wilkes during the Wilkes Expedition of 1838-1842. Wilkes' named Orcas Island "Hull Island", after Commodore Isaac Hull, the commander of the USS Constitution, who won fame after capturing the British warship Guerriere in the War of 1812. Like many of the names Wilkes' gave, the name "Hull" was replaced with "Orcas" by Henry Kellett in 1847 while reorganizing the British Admiralty charts. The three-masted heavy frigate USS Constitution was nicknamed "old Ironsides" and it is assumed that Mount Constitution was named after this vessel. Read more about the USS Constitution's interesting history on Wikipedia.com.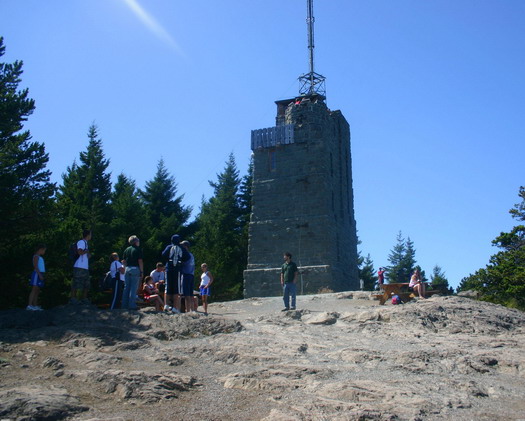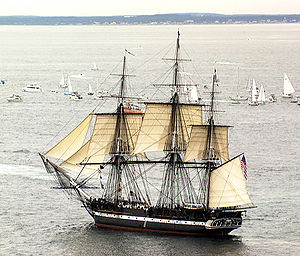 Directions to Mount Constitution and Moran State Park: Starting at the Orcas Island ferry terminal follow Orcas Road for 9 miles into the town of Eastsound. Continue driving through town and after approximately 1 more mile taker right onto Olga road. The entrance to Moran State Park will be 3 miles ahead.
Moran State Park Map:
Map of Moran State Park
Interactive Moran State Park Map
Double click to zoom in, use menu to pan and zoom out.
You can also download this as a printable PDF file.
Nearby Accommodations:
Browse all accommodations available on Orcas Island via our Orcas Island Lodging Map.
Related book recommendations: