home > san juan island general info
Port of Friday Harbor Marina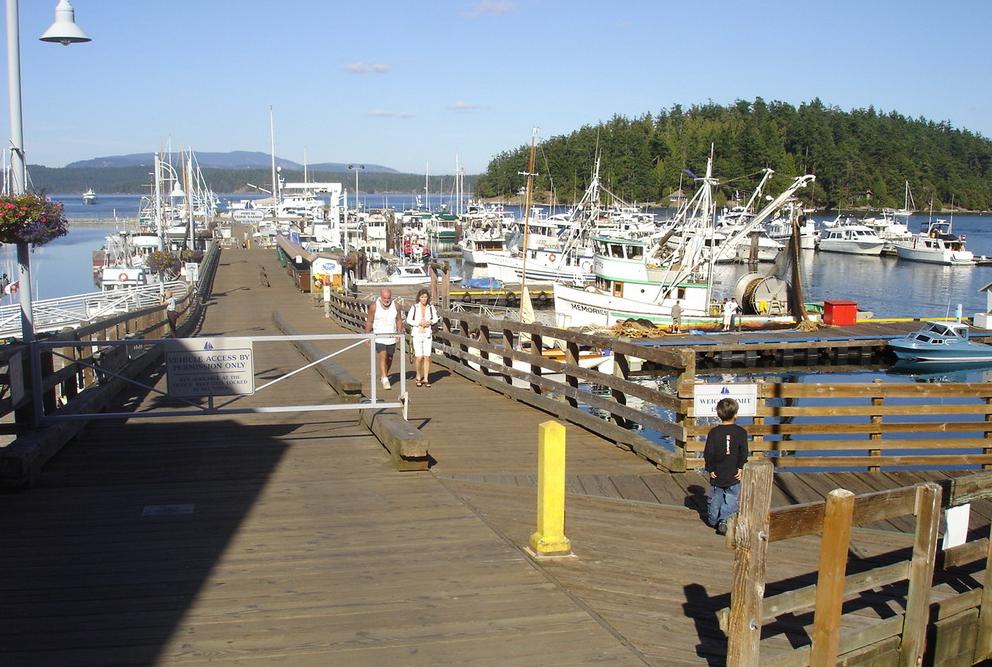 Visitors bringing their own boats to Friday Harbor will dock at the full-service marina, which offers shelter for both fishing and recreation boats, including 100 slips for overnight visitors. Other services available at the marina include Wi-Fi access, year-round security, showers and restrooms, laundry facilities, sewage pump out, and a Shell Fuel Pier. The marina is right in Friday Harbor, and the nearby Waterfront area includes restaurants, retail shops, grocery stores, and marine repair and supply stores, as well as companies offering kayak tours, sailing trips, whale watching tours, charter flights, and more. During the summer, visitors can enjoy free outdoor concerts on Friday evenings and Sunday afternoons, as well as a Farmer's Market that takes place on Saturdays.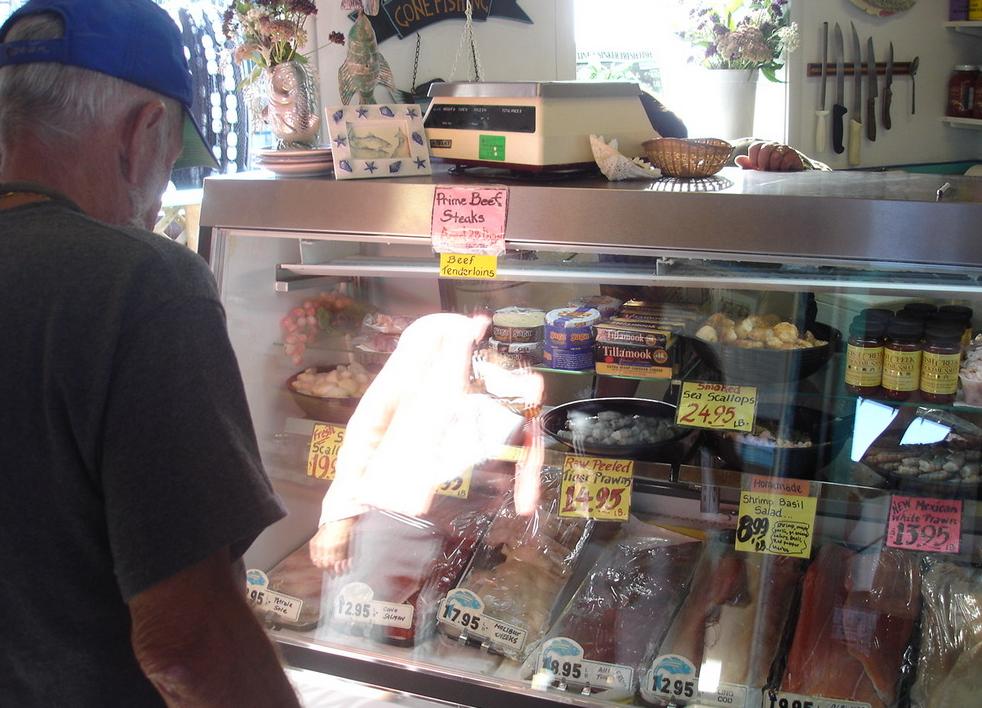 Two miles from the ferry landing is Jacksons Beach, a good place for a short stroll along the water or a full day of sunbathing, boating, and picnicking. The beach is open to the public from dawn to dusk and offers parking, restrooms, a free boat launch and small dock, a beach volleyball court, and picnic facilities with fire rings and BBQ grills. Visitors to Jacksons Beach will also enjoy lovely views of Griffen Bay and nearby islands.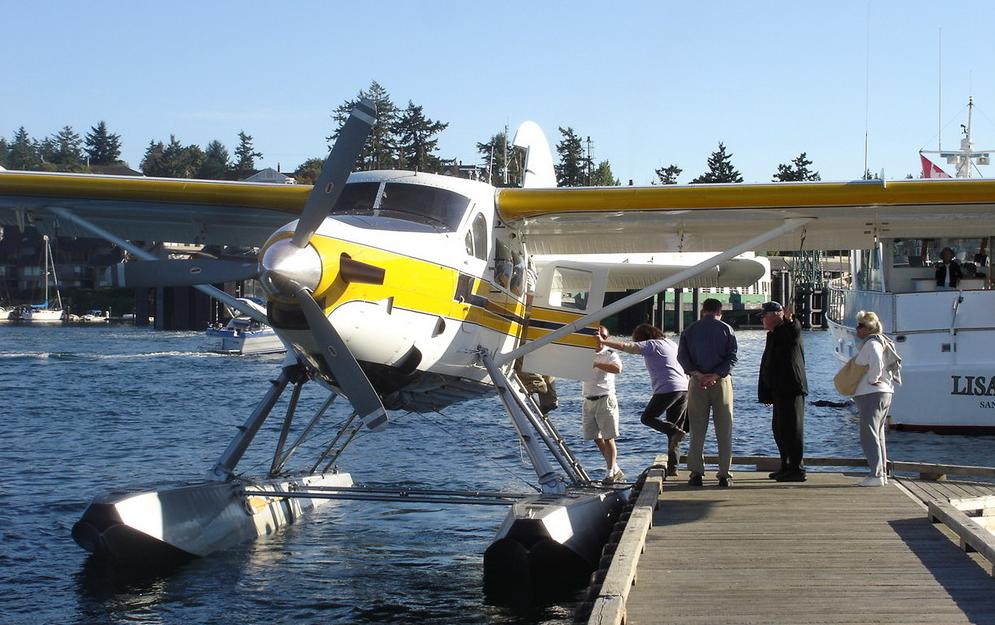 The Port of Friday Harbor offers both relaxation and activity. Visitors can take part in boating and other water activities, or enjoy simply walking along the docks, watching the boats sail in and out, and taking in the beautiful scenery.
Port of Friday Harbor Services:
Vessel Assistance And Repair
Bareboat And Skippered Charters
Overnight Accommodations
Whale Watching/Wildlife Cruises
Provisions
Laundry And Showers
Chandleries
Fuel Dock
U.S. Customs Port Of Entry
Airport And Seaplane Base
Below: Fresh seafood is for sale right on the main dock of the Port of Friday Harbor at Friday Harbor Seafood.
Below: another way to get to and from Friday Harbor ( and several other places in the San Juan Islands ) is via seaplane. Customers of Kenmore Air board the seaplane bound for Lake Union Seattle.
Editors Choice:
Port of Friday Harbor
Get moorage rates, general information, frequently asked questions, environmental policies, and a Harbor tour.
Browse more...
Lopez Island Activities
Lopez Island Places of Interest
Lopez Island General Info
Orcas Island Activities
Orcas Island Places of Interest
Orcas Island General Info
San Juan Island Activities
San Juan Island Places of Interest
San Juan Island General Info
Accommodations
List Your Business on TheSanJuans.com