home > lopez island general info
Places to Eat on Lopez Island
Browse places to eat/places to buy food on Lopez Island.

Browse Activities on Lopez Island
A list of the most interesting things to do on Lopez Island.
Recreational Activities
Health, Spa, and Relaxation
Historical Activities
Workshops & Educational
Events & Entertainment
Youth and Childrens Activities
Other islands:
Orcas
~
San Juan

Average monthly temperatures and rainfall in the San Juan Islands
View an infographic plotting temperature and rainfall by month in the San Juan Islands.
Interesting places on Lopez island
A list of the most interesting places on Lopez Island.
Parks & Recreational Areas
Lakes and Beaches
Historical Places
Museums & Gardens
View Points
Romantic Places
Places for Young Adults & Children
Entertainment Venues
Towns
Other islands:
Orcas
~
San Juan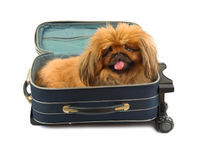 Can I bring my dog/pet to a vacation rental on Lopez, Orcas, or San Juan Island?
A candid article about finding a vacation rental in the San Juan Islands suitable for bringing along your pet/dog/iguana.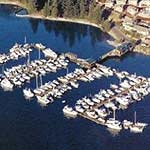 Live and work in the San Juan Islands
You've found your dream community... now how do you go about surviving in the San Juan Islands?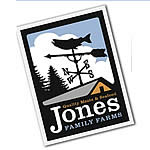 What is the business strategy of the Jones Family Farm on Lopez Island?
What Nick Jones thinks of the farmers markets, why consumer culture has ended his fishing career, why he doesn't plan to distribute his farm's food through major distributors, and why he is focusing on growing his off island business.
Lopez Island webcam, San Juan Islands
Live web cam from Lopez Island of the fisherman's Bay Marina.
Lopez Island Radio Station KLOI
KLOI-LP is dedicated to presenting progressive, alternative news, information and entertainment. By giving a voice to the local community KLOI will provide further opportunities for creative expression and dialogue.

ADA compliant and wheelchair accessible services in the San Juan Islands
A list of wheelchair friendly/ADA compliant accommodations, tourism attractions, tours and services.
Lopez Island Government Listings
Links and contact information to government institutions on Lopez Island.

Getting to the San Juan Islands
Getting to the San Juan Islands by car, boat, shuttle service air service, and current weather.
Medical centers and healthcare providers on Lopez Island
A look at what type of healthcare providers and services are available here in the islands.
Lopez Island Marinas
Island Marine Center is a full service marina with 96 slips. Transient moorage is available, consisting of thirteen slips and 700 feet of breakwater. Liveaboards are permitted at the marina and there are pumpout facilities. Motor repair, fiberglass repair and bottom scrubbing are available. Boats up to 15 tons can be hauled out with two travel lifts. A boat ramp is located at the marina.
Lopez Island Village
Lopez village location info, events, and more.
Lopez Island Maps
View the entire San Juan Islands area, just point and click to the desired viewing area, using a interactive zoomable map. <br clear=left>
Lopez Island Weather
Lopez Island Weather; Get current weather conditions, five day forcast, live web cam views, and more.
Washington State Ferries
Washington State Ferry photos, history, and home page.
Lopez Island Art Galleries
A guide to lopez island art galleries, events, and more.

Read news and blog posts about each of the San Juan Islands
What to expect: lots of interesting blog entries and photographs from travelers, boaters, kayakers, bicyclists, and hikers about the island in question.
Lopez Island Real Estate Agent: Chris Spaulding
Are you tired of the hustle and bustle of the mainland? Are you looking for peace and tranquility and that slower pace of life?

Historical Photos of Orcas Island
This series of bucolic images depicting scenes from early to mid 20th century Orcas Island were originally unsent black & white postcards, collected by islander Mary Campbell Roebuck. Orcas photographer Peter C. Fisher and Darvill's Rare Print Shop are pleased to make them available once again for the enjoyment of those who consider Orcas Island a special place to live and visit.

Ask a question about visiting the San Juan Islands
A place where you can easily post your questions about visiting the San Juan Islands.