home > lopez island activities > workshops & educational on lopez island

Great Places to Picnic in the San Juan Islands
A list of the best places to picnic on Orcas Island, Lopez Island, and San Juan Island.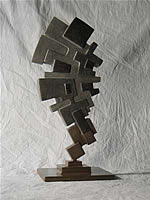 Artists of the San Juan Islands
The works of art shown here were produced by the artists of the San Juan Islands. Just click on an image to see more from an artist.

The Lopez Island Family Resource Center
These activities foster learning through providing challenging and exciting age-appropriate activities and provides new opportunities for the development of healthy behaviors such as problem- solving, communication skills, greater self-esteem and problem solving.

Learn The history Of Lopez Island At The Historical Society Museum
The mission of the Lopez Island Historical Society is to collect, preserve, share and interpret local history among island residents and visitors in order to increase awareness and appreciation of the resource for the educational benefit of this and future generations.

Workshops and classes in the San Juan Islands
Enroll in a class or workshop and learn about arts, ceramic sculpture, drawing, pastels, glass sculpture, glass blowing ,botanical painting, watercolors, basic bronze foundry art casting, bead making, lampwork , jewelry making, general metalsmithing, T'ai Chi Ch'uan classes, or a Marine naturalists training program.

Ask a question about visiting the San Juan Islands
A place where you can easily post your questions about visiting the San Juan Islands.