home > orcas island general info
Self guided fishing the San Juan Islands 2016
Click on the links below to jump directly to specific fishing topics:
Hello, this is Captain Marty with North Shore Charters, in the beautiful San Juan Islands. I'm going to talk a little bit about the local fishing for folks who may want to visit the San Juan Islands and do a little fishing from shore or their own boat, or maybe coming up to do some lake fishing in the islands.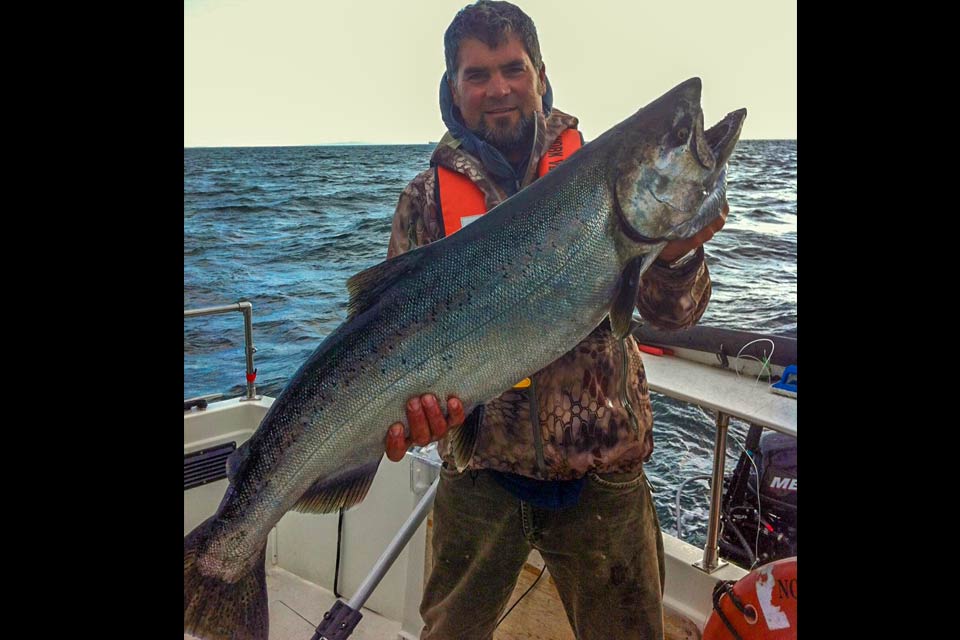 So well start with the lake fishing options. Orcas and San Juan both have really good trout lakes. San Juan actually has stocked Bass and Trout lakes at Lakedale resort. Lakedale Resort on San Juan offers all means of accommodations from tent or RV camping to very nice family cabins. They even offer Airstream rentals. On Orcas Island Moran State Park offers Cascade Lake and Mountain Lake which are fairly large alpine like lakes that are stocked with trout annually. All of the lakes in the San Juan's restrict the use of petrol powered motors so bring your oars or electrics.
There is fishing available at certain beaches at certain times of year, depending on the run. You're not allowed to target rockfish, which is something fairly typical and used to be a pretty popular thing to do from the beach. You can't do that anymore, but, the potential for catching Greenlink and things from the rocks is still there. You will want to be careful, because you could end up losing a lot of gear fishing from the beach, because you're trying to fish for fish that hang out in the kelp and the reefs, so there's a lot of snagging that's going to happening there. So you want to be sure to bring yourself lots of lures. During the, salmon runs, there's a hatchery on Orcas that brings a lot of fish in to Eastsound. So, from Crescent Beach on Eastsound, on high tides you can go out there. If you're an avid beach fisherman, with your hip waders, you could go out there and cast out and sometimes, you can pick up some of the kings or silvers that are coming back in to the hatchery. Moran State park also has lots of RV and tent camping and groups camp sites with cabins available for special events. Camping reservations are strongly recommended. You can find information and links to both destinations on my website OrcasIslandAdventures.com or by doing a general search online. Both places also rent fishing gear, so if you don't have fishing gear and are really not interested in buying some just for your trip, you can rent it from Lakedale in San Juan or you can rent it from Eastsound Sports on Orcas Island. Both places are very friendly and will be very helpful in telling you what is hot for the season.
As far as Saltwater fishing from shore or row boat boat. It is important to know that all species of rockfish are indefinitely closed. Therefore you are not allowed to target or retain them. if caught you could face a pretty steep fine by the state. Also it is important to be able to identify the fish that you do hook as for novice fishermen they all tend to look alike. I strongly recommend having a copy of the Washington state fishing regulations with you at all times. It could save you some money. Having said that there are quite a few kelp paddies and reefs close to the islands that hold smaller fish such as Greenlings and Cabezon. If you use a smaller lure you have a better chance of catching the legal Greenlings rather than the illegal Rockfish as the Greenlings have a much smaller mouth.
Otherwise, if you're going to get a little bit more serious about it and bring your own boat, you have a couple of options you can tow it across on the ferry, which could be cost prohibitive or launch in Anacortes and boat out to the Islands. You just need to be sure to make mooring reservations ahead of time. Some places to check out on Orcas may be Smugglers Villa, West Beach Resort, Beach Haven and Deer Harbor. On San Juan There is lots of moorage available in Friday Harbor, Roche Harbor and Snug Harbor on the North West Side. As far as when where and what when it comes to Salmon in the San Juans I could go on for days. Some people fish these waters for years without getting a single fish, Others are born with the luck. I always point people to the Salmon University website as it is an incredible resource for first timers as well as pros.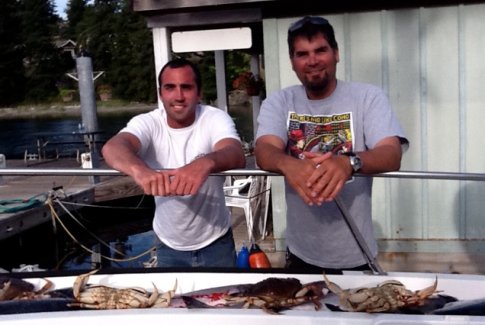 Otherwise if you study your charts, you can see based on where the currents are and the eddies are happening throughout the San Juan, you may be able to see where some of the hot spots would be. Most typically, the hot spot is going to be on the west side of San Juan Island because that's where all the fish are coming in from the Pacific Ocean. They're hitting the west side San Juan island, and they're either going north, to the Frazier river, or they're heading south down to Skagit, or places further down sound. Just remember you can always take a day out on a charter boat all in all it may be a relatively cheep way to get a crash course in Salmon fishing.
There's also lots of great articles online as to what lures to use for whichever species of salmon that you're targeting, what the catch reports are, how to cure bait, how to tie your fishing knots - it's just a great resource. If you are armed with all that, information you should do pretty well up here. And I'm always available to call and just pick my brain. If I have time, I have no problem chatting about the local fishery, what's hot and what's not. Anyways, I'd like to conclude this with the advise to pay close attention to weather reports and sea conditions as things can happen very fast up here and you don't want to get stuck in a bad situation that your not prepared for.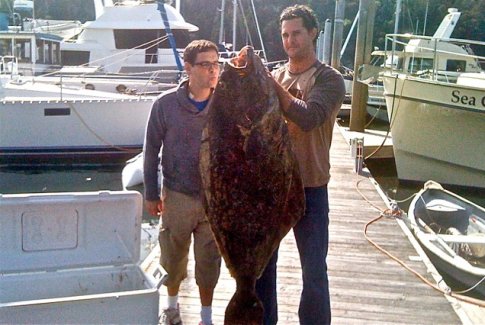 Again, this is Captain Marty with North Shore Charters, feel free to give me a call, pick my brain if you have any questions about local fishing in the San Juan Islands. Tight lines!
Thanks to Marty for doing this interview, please contact SanJuanSites.com to have an article and youtube video done for your business.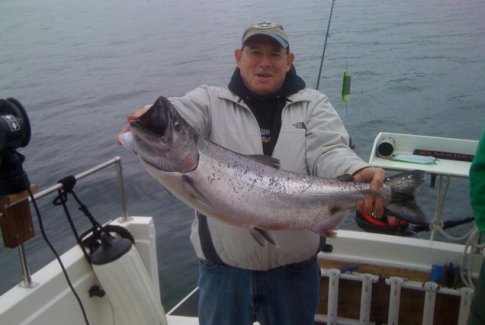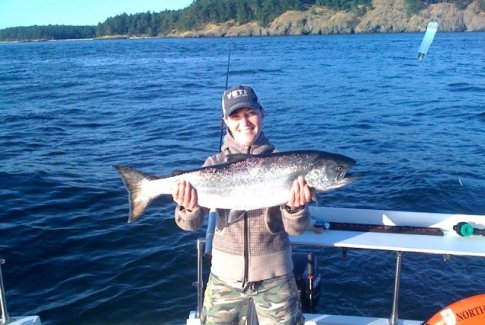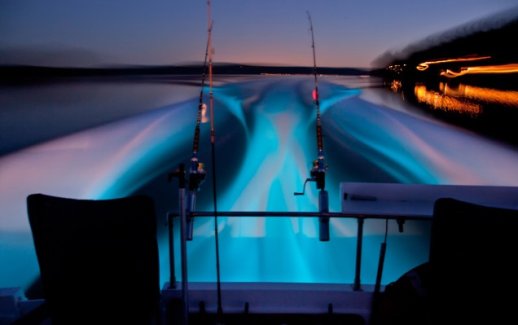 Browse more...
Lopez Island Activities
Lopez Island Places of Interest
Lopez Island General Info
Orcas Island Activities
Orcas Island Places of Interest
Orcas Island General Info
San Juan Island Activities
San Juan Island Places of Interest
San Juan Island General Info
Accommodations
List Your Business on TheSanJuans.com