home > san juan island places of interest > towns on san juan island
Roche Harbor Resort and Marina
| | |
| --- | --- |
| | The Roche Harbor Lime & Cement Company was known as "The Largest Limeworks West of the Mississippi". |
Roche Harbor is located on the northwest corner of San Juan Island ( approximately ten miles from Friday Harbor ) and has long been a favorite and unique destination for many travelers seeking to explore the best of the San Juan Islands. The historical company town stands next to the picturesque harbor and offers some of the most spectacular sunsets in the Pacific Northwest.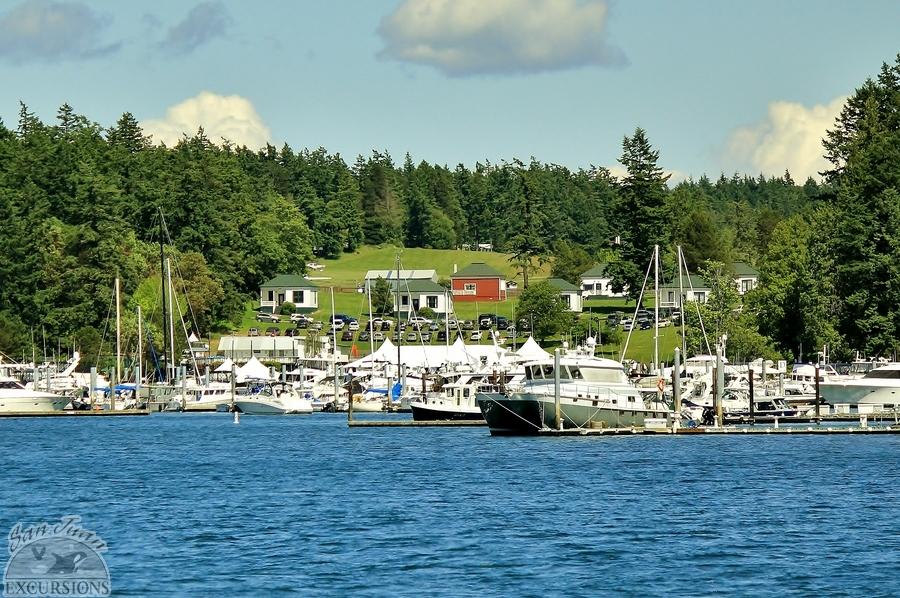 Roche Harbor as seen from a whale watching tour of the San Juan Islands. Photo: San Juan Excursions.
Roche Harbor activities include dining, shopping, swimming in the pool, exploring the nearby sculpture Park, strolling the marina docks, viewing the Victorian Gardens, getting married, exploring nearby hiking trails, whale watching, sea kayaking, hiking to the afterglow mausoleum, watching "Colors" the evening ceremony, playing bocce ball, playing tennis, and pampering yourself that the spa.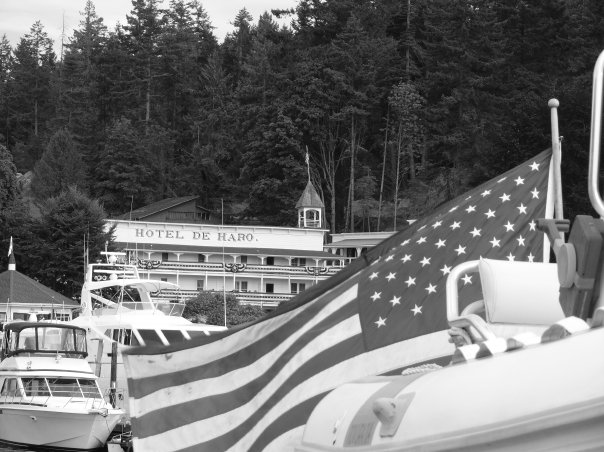 Annual events held at Roche Harbor include Shakespeare under the Stars and the Salmon Classic Derby.
Listed on the National Register of Historical Sites, the old Hotel de Haro, built in 1886, has many rooms appointed with original antique pieces and offers the traveler an opportunity to step back in time and enjoy country ambiance of Old World charm. Once a favorite destination spot for President Theodore Roosevelt, Roche Harbor still welcomes visitors from all over the world to sample its charm and sense of history. View more historical photos of Roche Harbor.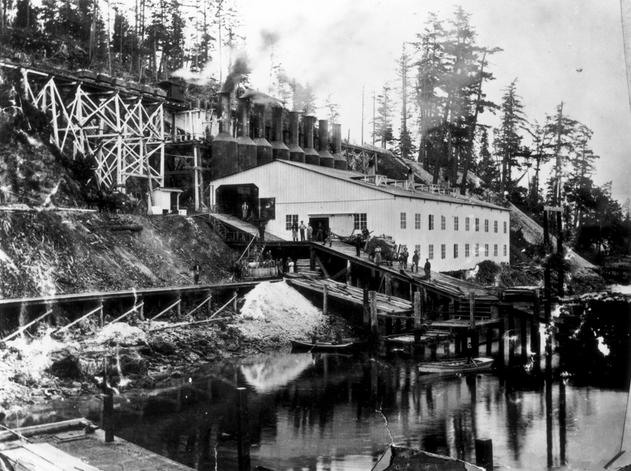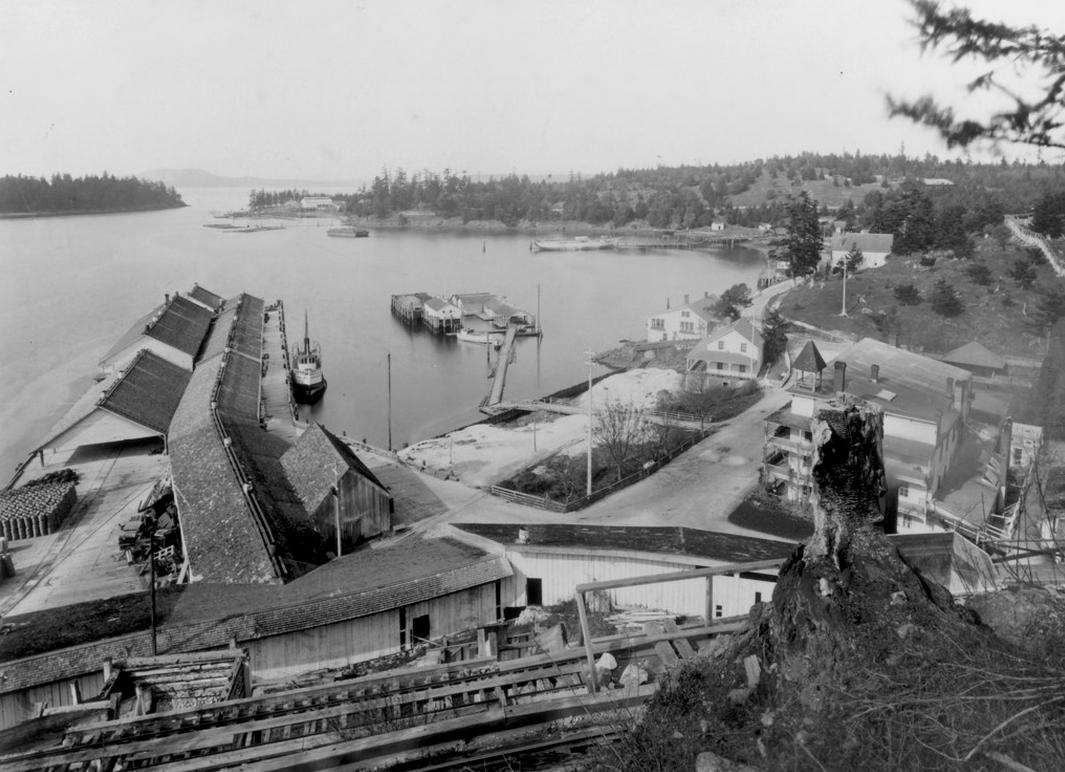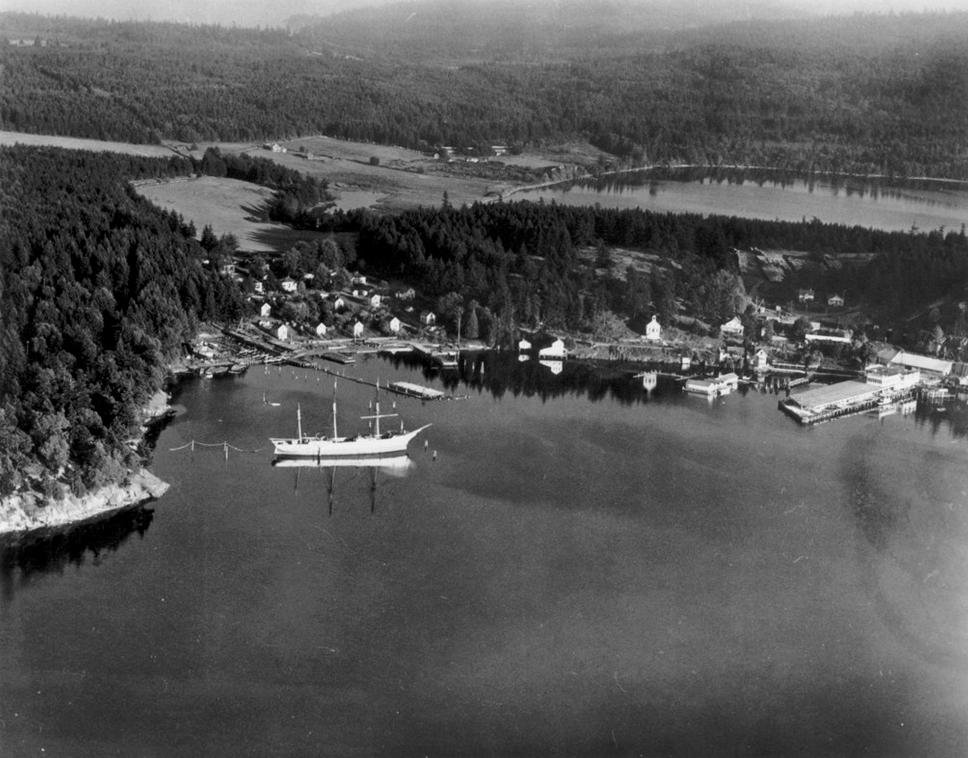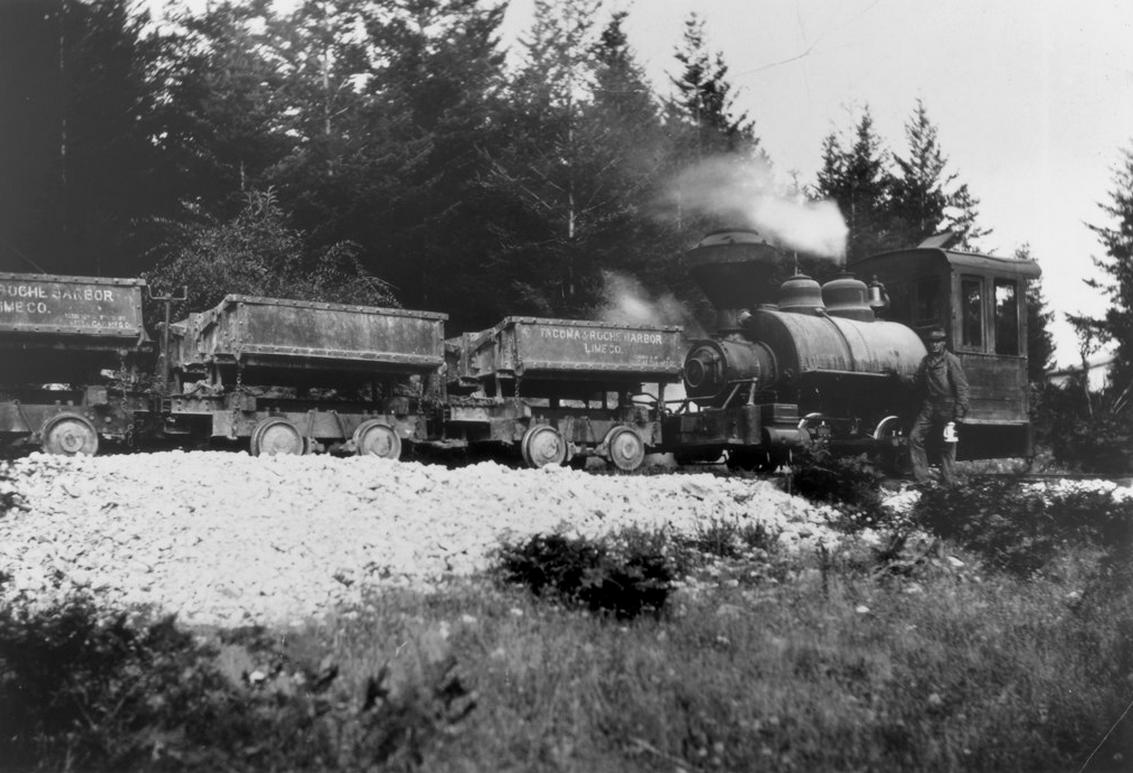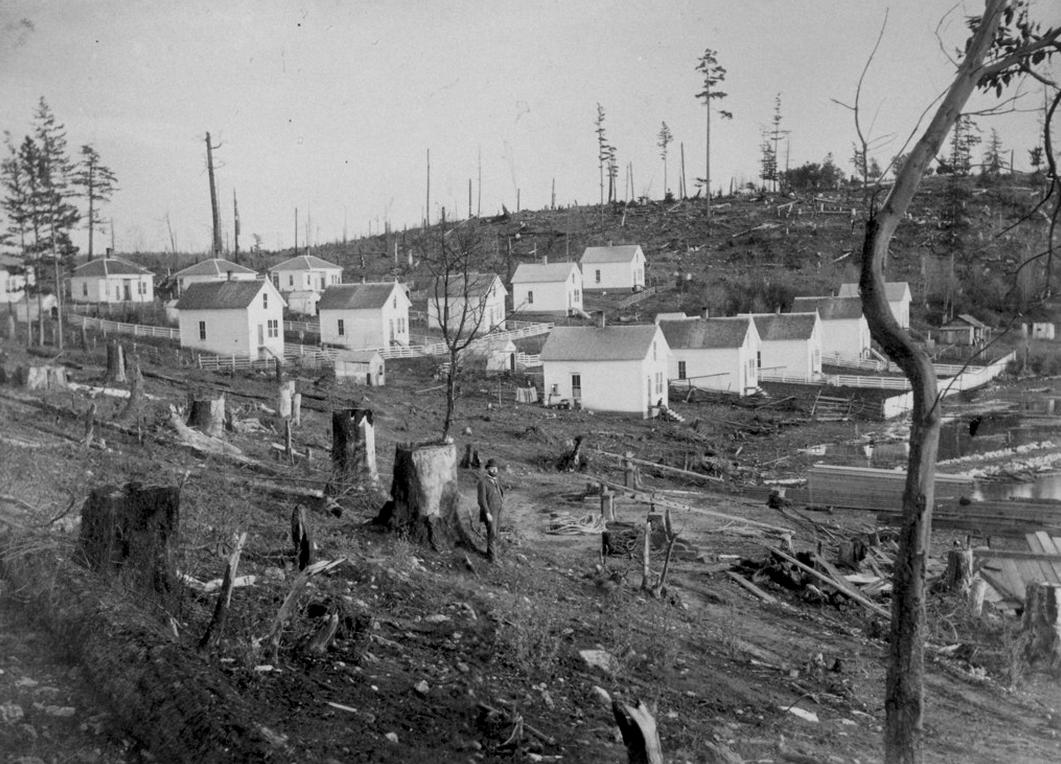 Roche Harbor Marina, has been a popular boating destination for many years and accommodates vessels up to 160 feet. A favorite place for the late John Wayne and also the late Johnny Carson and many other well-known stars to pull into one of its 377 slips, it has been featured in many movies and travel shows.
Roche Harbor also has it's own Airport....View the Roche Harbor Airport webcam or view the Marina cam or the Airport weather station.
Nearby attractions include: Roche Harbor Walking Tour, McMillin Mausoleum, English Camp, Mount Young, Westcott Bay Sculpture Park, and the Afterglow Mausoleum.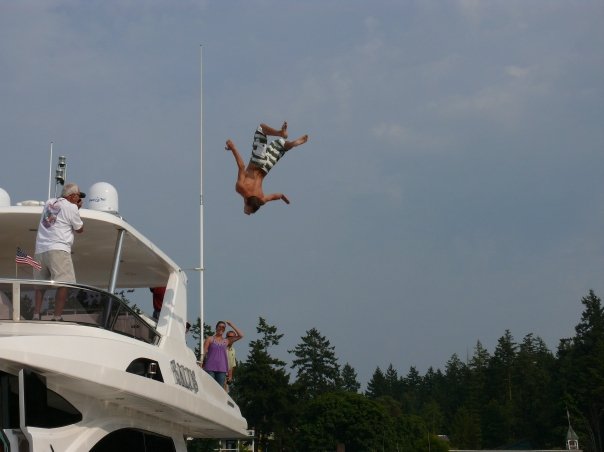 Browse more...
Parks & Recreational Areas
Lakes and Beaches
Historical Places
Museums & Gardens
View Points
Romantic Places
Places for Young Adults & Children
Entertainment Venues
Towns on San Juan Island