home > orcas island activities > recreational activities
Bicycling Orcas Island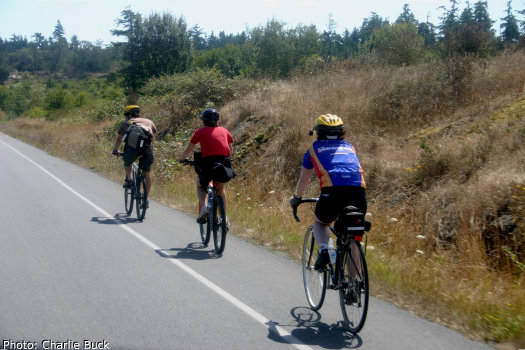 Faq's About Bicycling on Orcas Island:
Question: Is Orcas Island a Good island for bicycling?
Answer: Yes, all of the San Juan's are excellent for bicycling.

Question: Is the riding difficult on Orcas Island?
Answer: Out of all all the San Juan's Orcas is known for the most difficult riding.
Editors Choice:
www.wildlifecycles.com
An Orcas Island bicycle site offering rentals and detailed info about bicycling Orcas Island.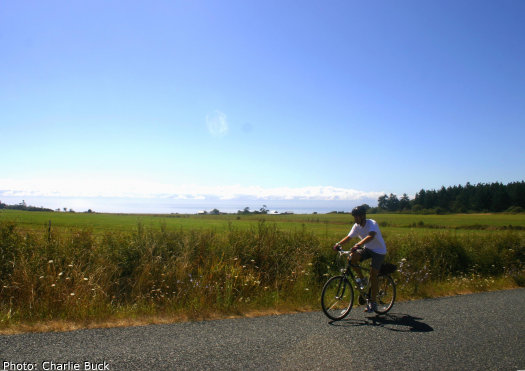 Best Photos:
Click to view picture gallery
Wildlife Cycles offers some bicycling photos and a few Orcas area pics.
| | |
| --- | --- |
| | Each of the four San Juan Islands that mark the watery border of the Pacific Northwest has its own character, but Orcas – the largest at more than 55 square miles, is the most spectacular scenically – and has the widest range of ways to play. |
Best Maps:
Click to view Map
A map of all the San Juan's showing popular bicyclists locations.
click to view map
Wildlife cycles offers a orcas island bicycling map and some geography notes.
Orcas Reviews:
Islands Magazine
Islands Magazine gives a good Orcas Island review.
Browse more...
Recreational Activities
Health, Spa, and Relaxation
Historical Activities
Workshops & Educational
Events & Entertainment
Youth and Childrens Activities