home > orcas island activities > workshops & educational

Great Places to Picnic in the San Juan Islands
A list of the best places to picnic on Orcas Island, Lopez Island, and San Juan Island.
Sea Kayaking courses on Orcas Island
Year-round sea kayaking courses from Orcas Island.
Artist workshops in Olga Village
Artistic workshops available include cement sculpture, maskmaking, lantern making, portrait drawing, mixed media and others are held year-round..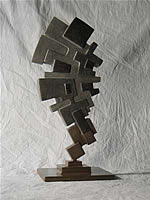 Artists of the San Juan Islands
The works of art shown here were produced by the artists of the San Juan Islands. Just click on an image to see more from an artist.
Enroll in a Youth Program/Camp at the Orcas Center
Year-round concerts, plays, children's activities, musicals, dances, art exhibits, and special events. The island's cultural heart.
Treasure Hunting At Orcas Island's Funhouse
Orcas Islands Funhouse is a discovery center featuring multiple hands-on exhibits for children of all ages.

Workshops and classes in the San Juan Islands
Enroll in a class or workshop and learn about arts, ceramic sculpture, drawing, pastels, glass sculpture, glass blowing ,botanical painting, watercolors, basic bronze foundry art casting, bead making, lampwork , jewelry making, general metalsmithing, T'ai Chi Ch'uan classes, or a Marine naturalists training program.

Ask a question about visiting the San Juan Islands
A place where you can easily post your questions about visiting the San Juan Islands.