home > orcas island places of interest > towns on orcas island
Olga Village, Orcas Island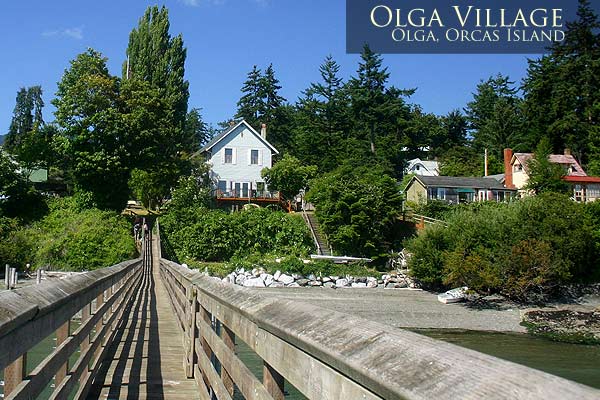 Described by Wikipedia as a "unincorporated community on Orcas Island named after the wife of its first postmaster" Olga is located on the southern shores of Orcas Island. Overlooking Buck Bay it is home to the Olga Cafe which shares a historical building with an Orcas Island Artworks cooperative gallery. According to the Olga Strawberry Council the artworks on offer are the finest local arts and crafts in the San Juan Islands. Representing more than 60 Orcas Island artists and craftspeople specializing in paintings, prints, sculpture, pottery, jewelry, wood, fiber, and wearable art. Olga Pottery is another gallery that can be found here.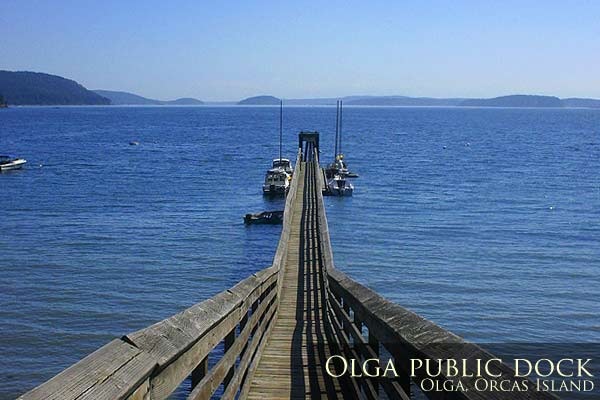 Artistic workshops like cement sculpture, maskmaking, lantern making, portrait drawing, mixed media and others are held year-round.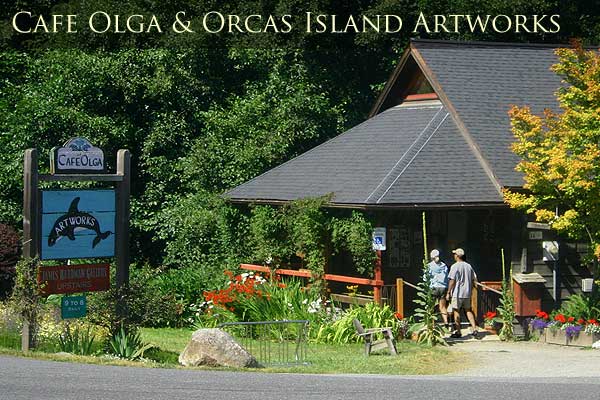 The Olga Strawberry Council was set up in 2004 to help to preserve the history and function of the Olga Cafe which was originally built as a storehouse for strawberries. An Olga Village historical tour is offered on Wednesdays during the summer months at two thirty p.m.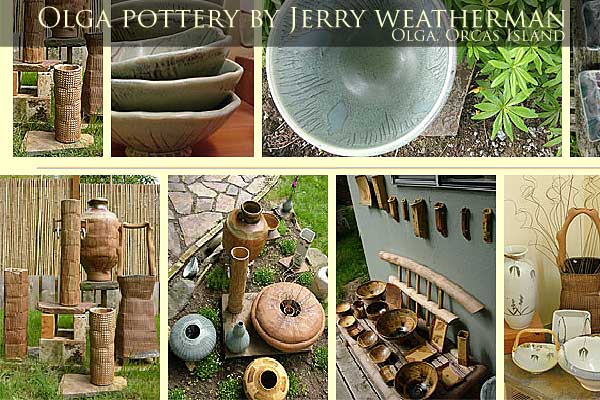 There is also a public dock and a small store. Accommodations in the form of vacation rentals, hotels and resorts, cottages, and bed and breakfasts can be found nearby.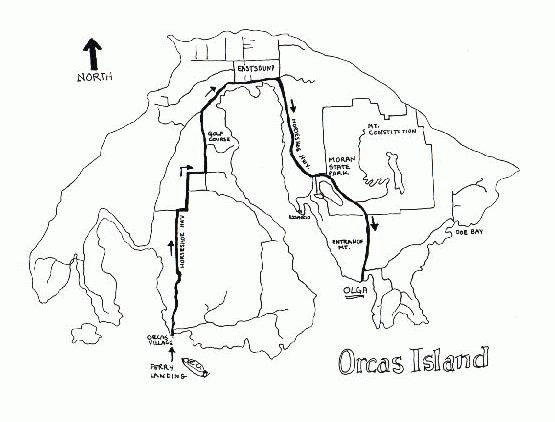 Overnight moorage at $.40 per foot is payable at the box attached to the ramp. Three day overnight limit. Please limit daytime stay to two hours.
To get to Olga from the ferry landing follow Horseshoe Highway north through the town of Eastsound. Continue on horseshoe highway through Moran State Park. You will reach Olga Village approximately 2 miles after you exit Moran State Park. Map courtesy the Olga Blackberry Beach Waterfront Cabins.
Other attractions nearby include Moran State Park, Cascade Lake, Mount Constitution, beaches, Doe Bay, and Obstruction Pass State Park.
Browse more...
Parks & Recreational Areas
Lakes and Beaches
Historical Places
Museums & Gardens
View Points
Romantic Places
Places for Young Adults & Children
Entertainment Venues
Towns on Orcas Island