home > san juan island activities > recreational activities
Bicycling on San Juan Island
Faq's About Bicycling on San Juan Island:
Question: Is San Juan Island good for bicycling?
Answer: Yes, San Juan Island is great for bicycling.
Question: Is the riding difficult?
Answer: San Juan offers a little of everything when it comes to difficulty. Orcas Island has the more difficult rides, San Juan has an average difficulty level and Lopez Island has the least difficult terrain.

Question: When is the best time to bicycle San Juan Island.
Answer: The San Juan's have a very mild climate but it still gets cold in the winter months. So the best time to bicycle on the island is spring through fall.
Bicycle Tours and Vacations:
GoTerraTrek.com: San Juan Island Bicycle Tours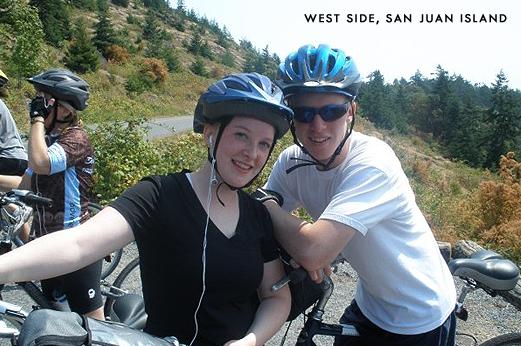 San Juan Bicycle Shops and Rentals:
Island Bicycles
Island Bicycles carries a complete line of cycling accessories and clothing by Specialized, Giro, Bell, Blackburn, Pearl Izumi, and Bellwether. They also have rentals available.
Further Info:
San Juan Trails Committee
Read up on what kind of roads to expect when bicycling on San Juan island. Also view a map of San Juan that points out bike turnouts on the island.
GORP Bicycling Review
Two friends bicycling trip to the San Juan Islands.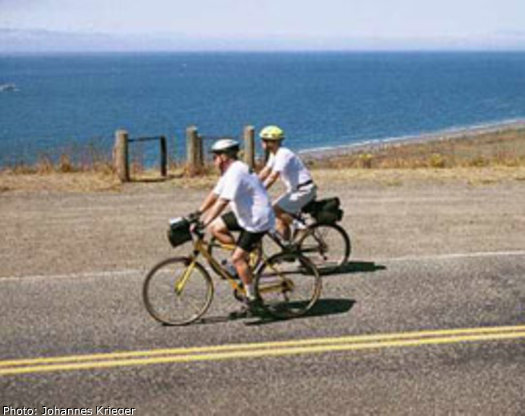 Browse more...
Recreational Activities
Health, Spa, and Relaxation
Historical Activities
Workshops & Educational
Events & Entertainment
Youth and Childrens Activities