home > san juan island places of interest > historical places
Visit the San Juan Island Historical Museum
"Take a step back in time and experience island life as it was over a century ago through our historic structures, unique exhibits and living history. The San Juan Historical Society and Museum .... preserving the history of Friday Harbor and San Juan Island since 1961. "
This historical museum located just four blocks west of the Friday Harbor ferry landing in downtown Friday Harbor. Visit the San Juan Historical Museum's official website for more photos, and hours of operation. Rates as of June 2011 were $6 adults and $3 for kids 18 and under.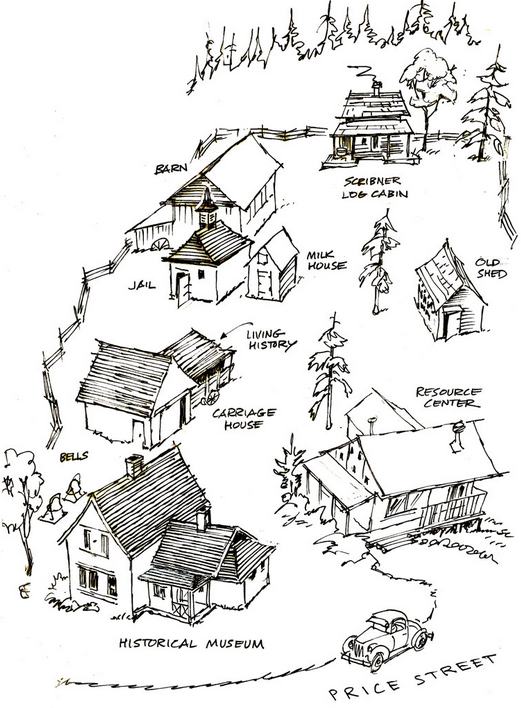 This historical museum consists of eight different structures, each displaying late 19th century and early 20th century exhibits of life on San Juan Islands during that time. Structures included in the tour include a farmhouse, carriage house, root cellar, milk house, the original San Juan County Jail, a barn and a log cabin. The museum grounds make for a grea place for a picnic so bring along a snack. Don't miss our list of great places to picnic in in the San Juan Islands.
Illustration courtesy of the San Juan Historical Museum
Browse more...
Parks & Recreational Areas
Lakes and Beaches
Historical Places
Museums & Gardens
View Points
Romantic Places
Places for Young Adults & Children
Entertainment Venues
Towns on San Juan Island