home > san juan island activities > recreational activities
Whale Watching in the San Juan Islands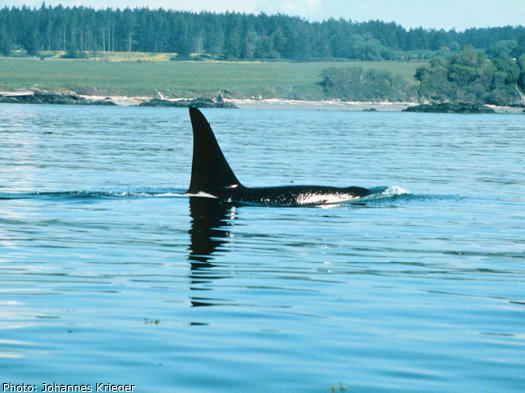 In addition to hosting the world's only Whale Museum the San Juan Islands are also home to Washington State's hidden treasure; J, K and L pods. These three orca whale families come to the San Juan Islands each year May through September in search of their primary food source, the Chinook salmon (king salmon) and to mate.
Breach:
Occurs when a whale leaps out of the water, exposing two-thirds or more of its body.
Come see the orca whales in their natural habitat. Once you do, you will never feel the same about these majestic marine mammals. Watch from a U.S Coast Guard and Pacific Whale Watch Association approved whale watching boat with a licensed captain and certified naturalist guides as they take you to see orcas breech, spy hop, forge for food and tail lob. You can choose which whale watch operator is right for your group from large, comfortable cruises to small intimate boats.
Listen as your certified marine naturalists point out wild life and discuss the life cycle of the orcas in J, K and L Pod. You may also see minke or gray whales, seals, porpoise, sea lions, as well as a variety of marine birds and bald eagles.
Recently listed as endangered species, locals are working with NOAA and other agencies to protect and preserve the orcas and their food source; the Chinook salmon. The captain will make sure that he keeps at least a 100 yard distance from the whales and turn off the engine so that you can watch the whales in a respectful, ethical manner and listen to the orcas when they surface the water to take a breath.
Bring you friends, family or come alone to see J, K and L pod in the Pacific Northwest on a whale watching boat!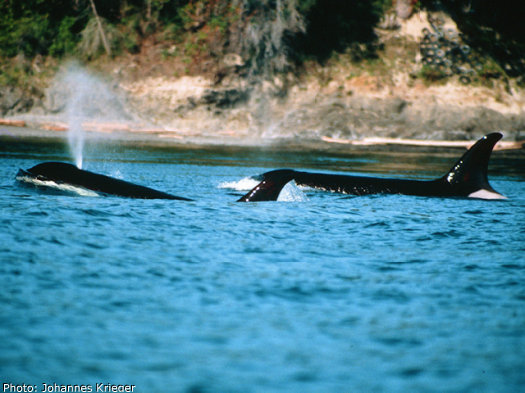 Most tours last three to four hours and tourists should only go with members of the Pacific Whale Watch Operators Association to ensure ethical and legal whale watching in the San Juan Islands. You can also whale watch from the shore from numerous points on the west side of San Juan Island such as whale watch park, dead man's cove, cattle point and South Beach. Your chances of seeing the whales from the shore are considerably lower however many environmentalists advocate whale watching from the shore to leave the smallest possible environmental footprint.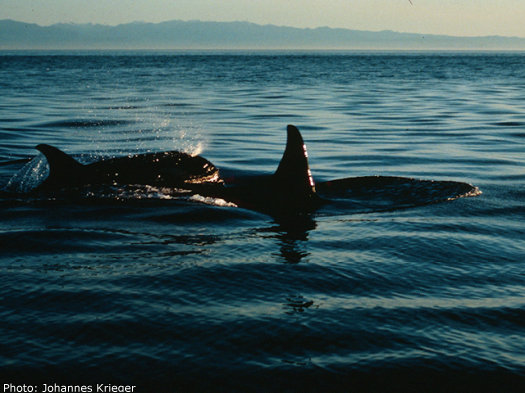 Another way to see the whales is to go on a sea kayaking tour. The kayaking tour outfitters do not guarantee whale sightings however they are seen quite frequently along with many other species of bird and marine life.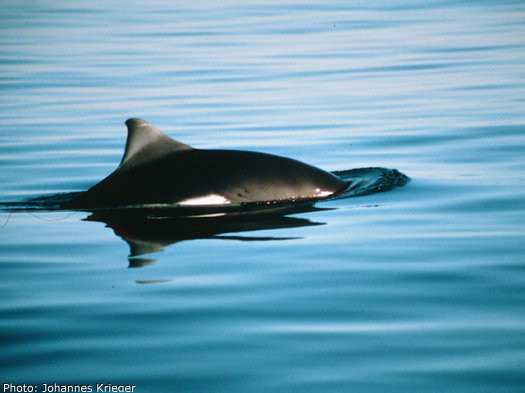 Whale Watching Companies:
Other Fun Whale Related Places, Activities, and Resources:
San Juan Island Whale Museum:
Complete information about local whales and whales in general can be found at the The Whale Museum in Friday Harbor, a nationally-recognized research facility.
Glossary of Killer Whale terms
This site has common words and terms used by killer whale enthusiasts. Each term such as "spyhop" or "breach" is linked to a photo.
Whale Watching Interview and Slideshow
Whale Watching Interview Part Two
Browse more...
Recreational Activities
Health, Spa, and Relaxation
Historical Activities
Workshops & Educational
Events & Entertainment
Youth and Childrens Activities