home > san juan island places of interest > parks & recreational areas
San Juan Island's South Beach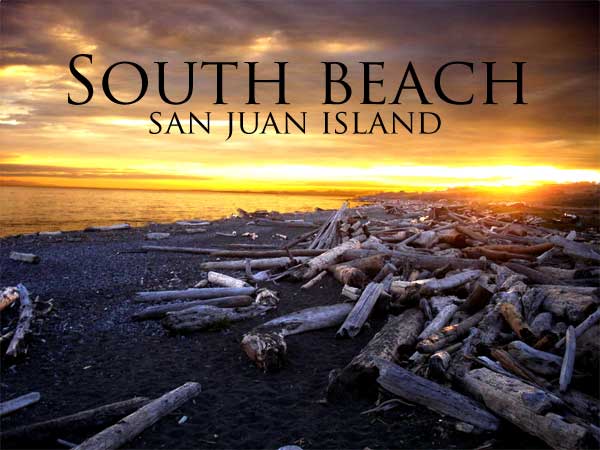 South Beach is located on the southern shores of San Juan Island inside of San Juan Island's National Historic Park. It makes a great spot for picnicking, walking your dog, barbecuing, romantic walks, local parties, and soul-searching.
It is a Pebble Beach covered by massive amounts of driftwood that has built up over time. The driftwood makes for great fort building material for kids.
| | |
| --- | --- |
| | Located along the southern flank of American Camp on the shores of the Strait of Juan de Fuca, this sand, rock, and driftwood haven of peace is the longest stretch of public beach in the San Juan Islands. |
South Beach is about 7 miles from the town of Friday Harbor and close to nearby attractions such as the Fourth of July beach, Jakle's Lagoon, American Camp, Mount Finlayson, Cattle Point, Eagle Cove, and Granny's Cove.
There are several fire pits and one nasty outhouse for emergencies. There is no running water nor convenience stores nearby. Camping is not allowed and absolutely do not make the park ranger angry!
To get to South Beach from the town of Friday Harbor head up Spring Street and take a left onto Mullis Road. Mullis Road turns into cattle point road somewhere along the line... just stay on the main road and keep driving. You will see a sign for Fourth of July beach on your left hand side and South Beach will be on your right hand side about a half mile after that.
From South Beach you can enjoy views overlooking the Straight of Juan de Fuca and Haro Straight where the whales will sometimes pass. Across the strait lies Port Townsend at the foot of the Olympic Mountains. To the northwest you can see Vancouver Island British Columbia. To the southwest you can see Whidbey Island and on clear days Mount Rainier.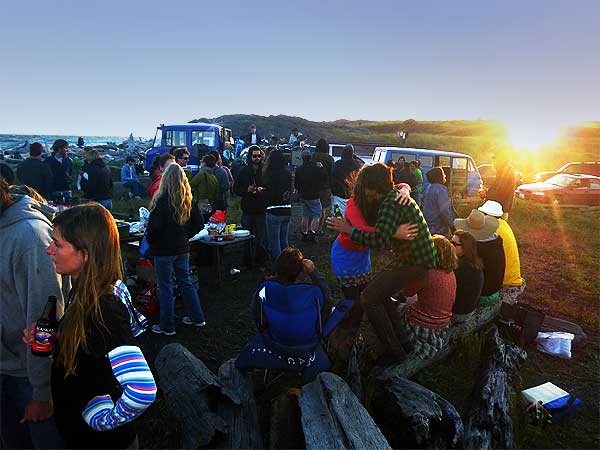 Local residents unwinding with barbecues, beers, and live music. Photo credit: Jason.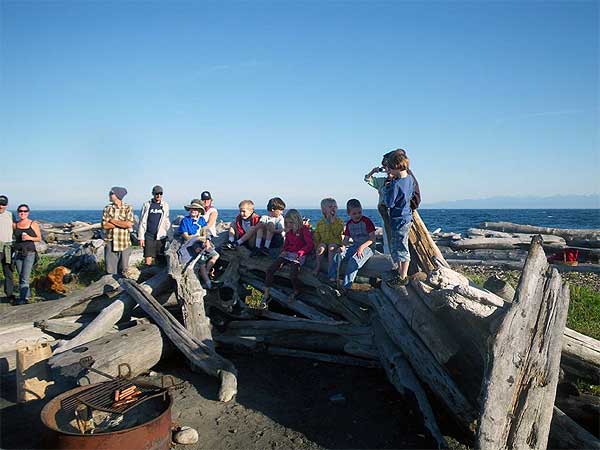 Kids playing on driftwood waiting for their hot dogs. Photo credit: Jason.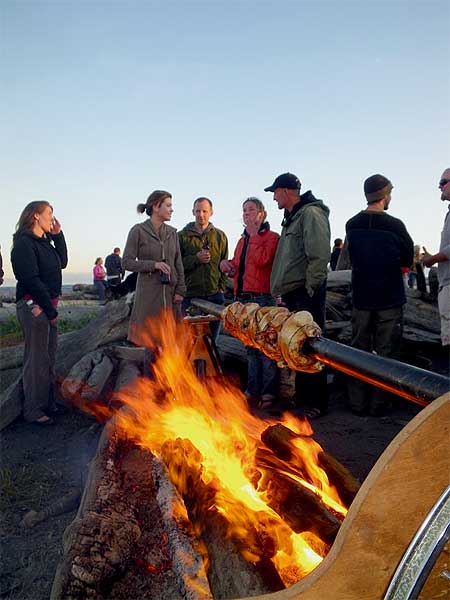 If you have ever lived on an island you will know what "island time" is. So what do islanders get done with all of their extra time? Answer: Create motorized barbecue spits! Photo credit: Jason.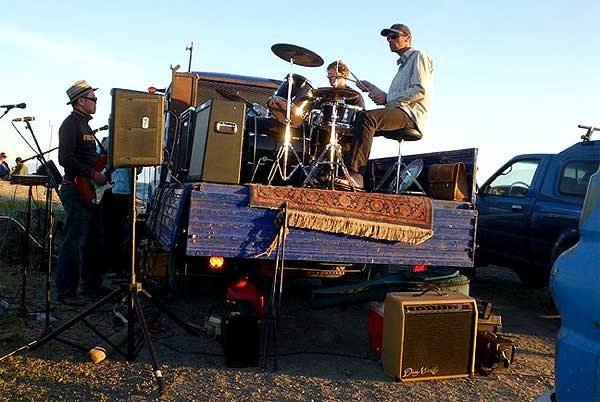 Another "island time" innovation... Mobile indy rock bands. Photo credit: Jason.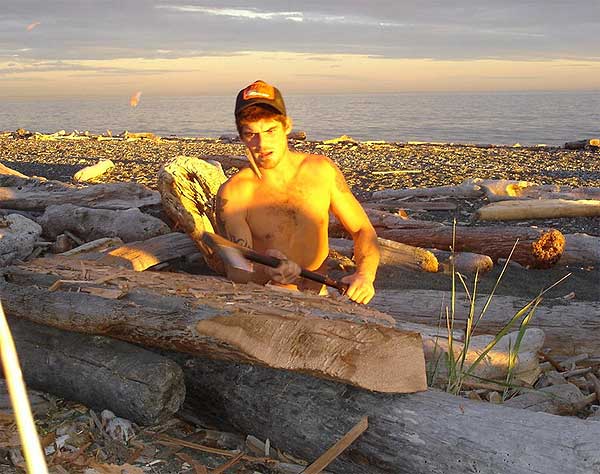 A local man attempts to turn a piece of driftwood into a surfboard.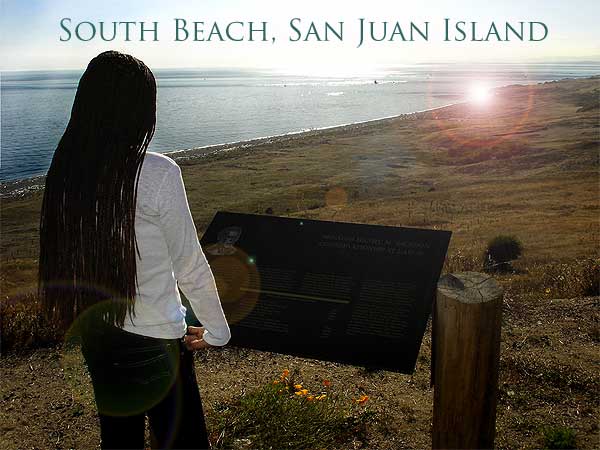 Interpretive displays are found throughout American Camp and Cattle Point.
Browse more...
Parks & Recreational Areas
Lakes and Beaches
Historical Places
Museums & Gardens
View Points
Romantic Places
Places for Young Adults & Children
Entertainment Venues
Towns on San Juan Island